OREJEN BY BLACK ARTISANS + DESIGNERS GUILD
"THE AFRICAN DIASPORA, ONE OF THE LARGEST AND MOST IMPACTFUL DISPERSIONS IN OUR HISTORY, BEATS AT THE CENTRE OF MODERNITY AND RESIDES AT THE HEART OF THE OREJEN COLLECTION" -Rayman Boozer
As the oft-cited Maya Angelou famously said, "If you don't know where you've come from, you don't know where you're going." Amplifying this sentiment and all conversations surrounding ancestral roots and inspired beginnings are the talented collaborators representing The Black Artists + Designers Guild (BADG). Their debut textile collection for S. Harris exhibits five artisan-minded (and distinctly accomplished) interior designers who bonded together, alongside Creative Director Jodi Finer, to rewrite a textural narrative for a collection centered around history and heritage— Discover Orejen.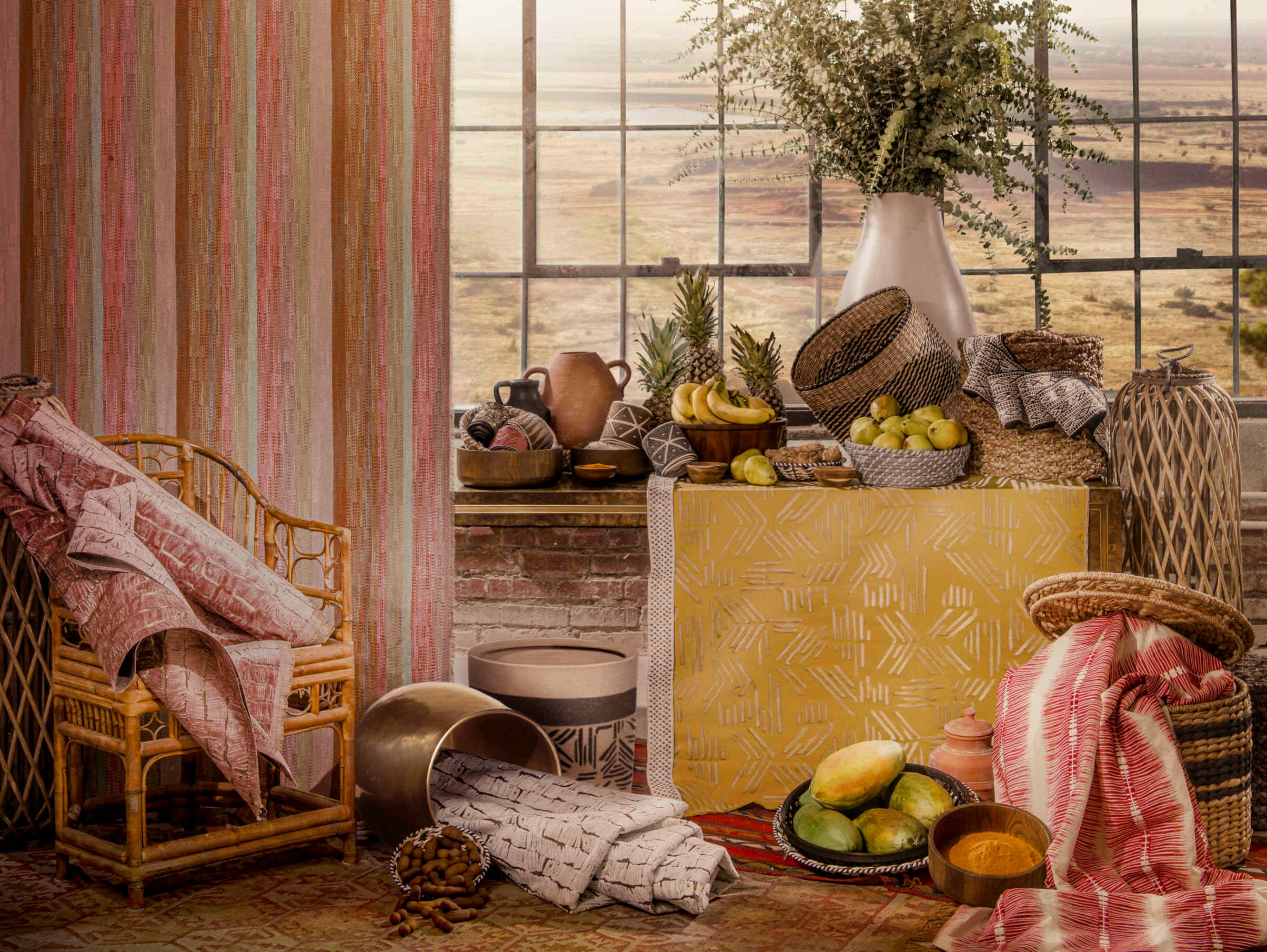 Evoking the phonetic pronunciation, Orejen tells a well-woven story of genuine craft, care and beauty by way of the nomadic artists that first forged them in the only way they knew how—through didactic experience and cultural technique. Paying homage to these early innovators are BADG members: Malene Barnett, Rayman Boozer, Linda Hayslett, Erin Shakoor, and Beth Diana Smith, who looked to East Africa, South-East Asia and the Pacific Islands as their muse. Locales that are deeply revered for their textile traditions, commitment to craft, magnetism through colour, and material prowess. Orejen is anchored by three cultural artisan forms intrinsic to these regions: braiding, woodworking and beading.
While carefully and thoughtfully threading their own artistic identity into the storied 77-SKU textile collection, each BADG designer made a concerted effort to bring responsible inspiration to the forefront of the creative process, leading with transparency and giving long-overdue credence to the works of Black artists, Indigenous makers, and creatives of colour alike. The result is a collection that respectfully breathes life into Indigenous legacies while igniting a First-World origin story of its own. Read the full statement of responsible inspiration here.
"Part of the goal of the Orejen line is to expand upon people's basic understandings and highlight the roots and trajectories of different cultures," explains designer and Guild member Rayman Boozer. "At BADG and as a creative community, we are inspired by people, places and things from around the world. This collection represents a new foundation in storytelling through colours, textures, and materials, by attributing the multiplicity of inspirations to all of its sources," explains BADG Founder Malene Barnett.
Forgoing the jetlag, Orejen recounts a transportive, tactile journey through the peaks and valleys of Bhutan, the equatorial shores of Zanzibar and the far reaches of New Zealand and Papua New Guinea—each region ripe with artistry and inherently rich in originality.
Nestled securely on the eastern edge of the Himalayas is the tucked-away site of Bhutan, a country fragrant with spiritual buoyancy. Here we extract inspiration high in the mountain passes between districts Wangdue Phodrang and Trongsa, a trek commonly known as Pele La. The journey through the sacred Pele La is encouraged by a seemingly endless stream of vibrant prayer flags that serve as a guide toward transcendence and joy. The Orejen textiles flaunt maze-like motifs, colourful striations and detailed embroideries reminiscent of the winding journey that quite simply captures each human life.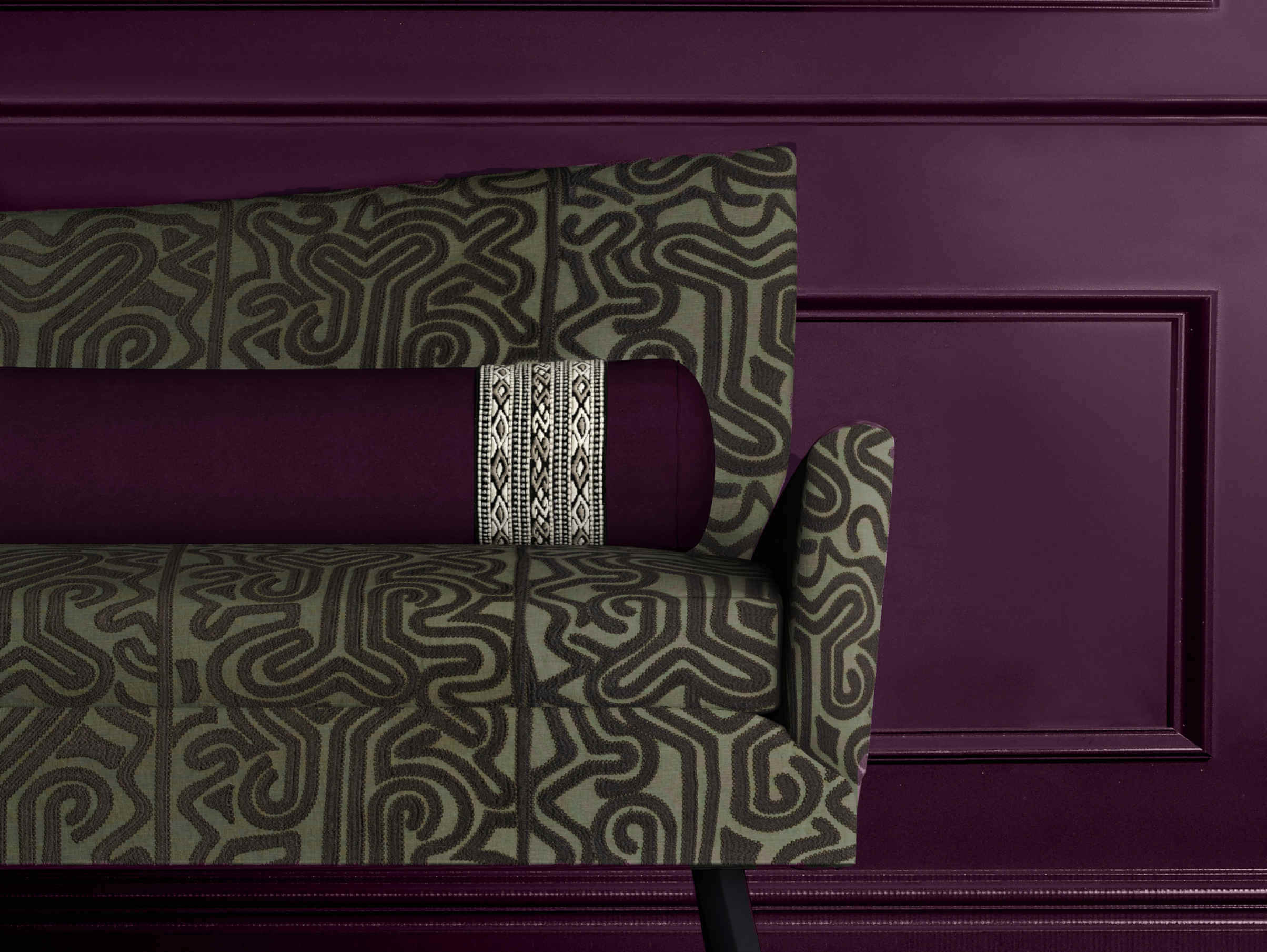 Mere miles off the coast of mainland Tanzania lies storied Zanzibar, an effervescent, semi-autonomous archipelago famous for its robust spice trade. On the shores of this wind-swept island you'll find an amalgamation of cultural convergences spoken in the common tongue of Swahili. We take influence from the fluidity of slow crashing waves, calming seascapes and a spirited tea and spice scene. The Dance of Bahari, Swahili for 'sea', awakens the symbolic ebbs and flows of our unity with water and nature itself. Following suit is an array of organically patterned prints and hyper-textured grounds conveyed in lively, lyrical palettes alongside natural hues and tonal neutrals.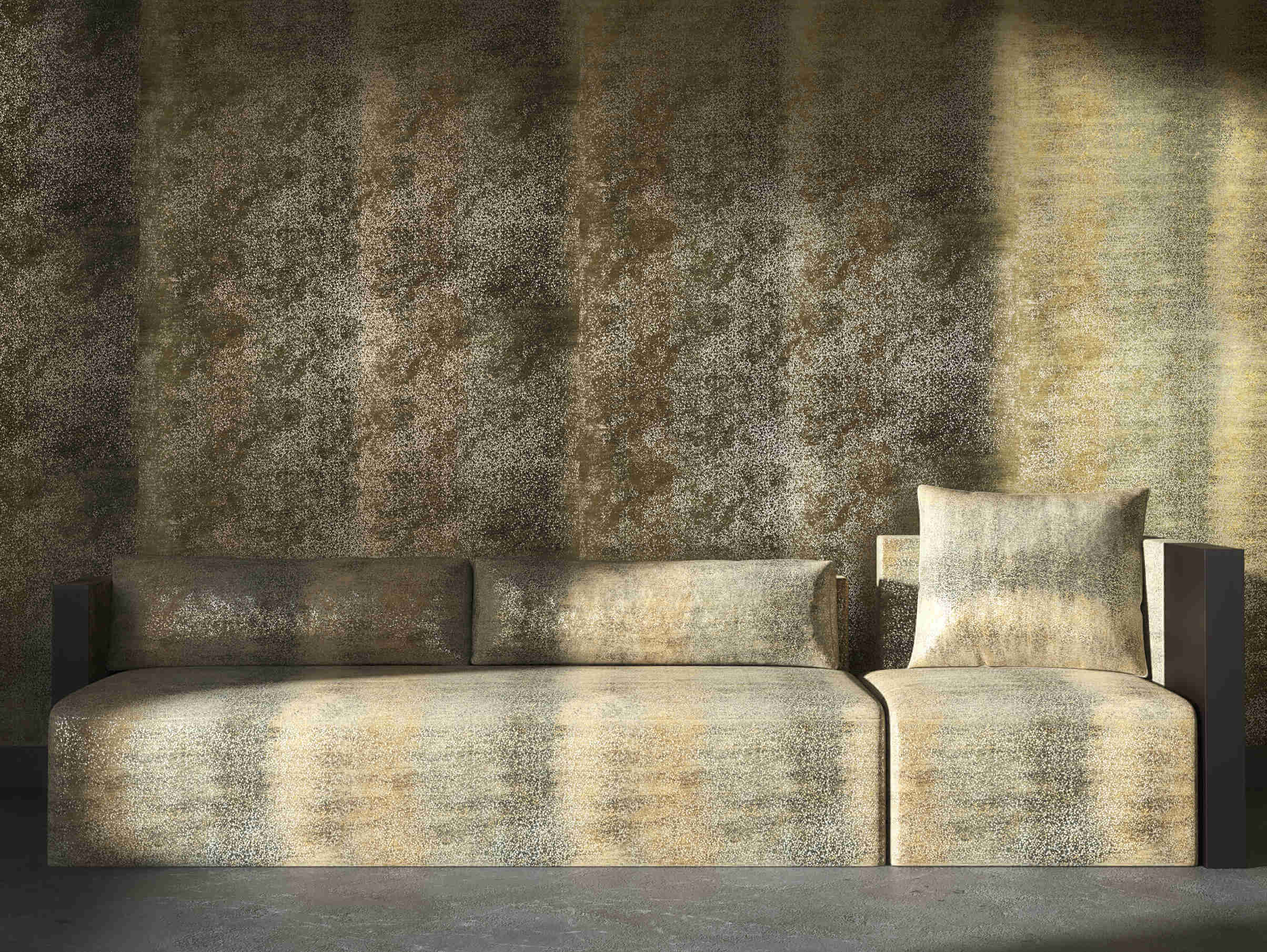 PACIFIC ISLANDS // NEW ZEALAND + PAPUA NEW GUINEA
Known for its untouched wilderness and untamed mountainous terrain that dots the Tasman Sea, New Zealand personifies the subtle fluctuation between balance and harmony. In fact, the Māori people even coined a term for it : Utu—the reciprocation of kind deeds to uphold respect. In this compendium of textiles, we incorporate the craft of Bilum (weaving technique) and Moko (system of tattooing) to reveal the essence of Mana (honor and devotion). Prints and motifs are achieved through the juxtaposition of such inculcated craftsmanship. And colour is no exception, here the palettes are subdued while prints are bold and grounds are repetitious.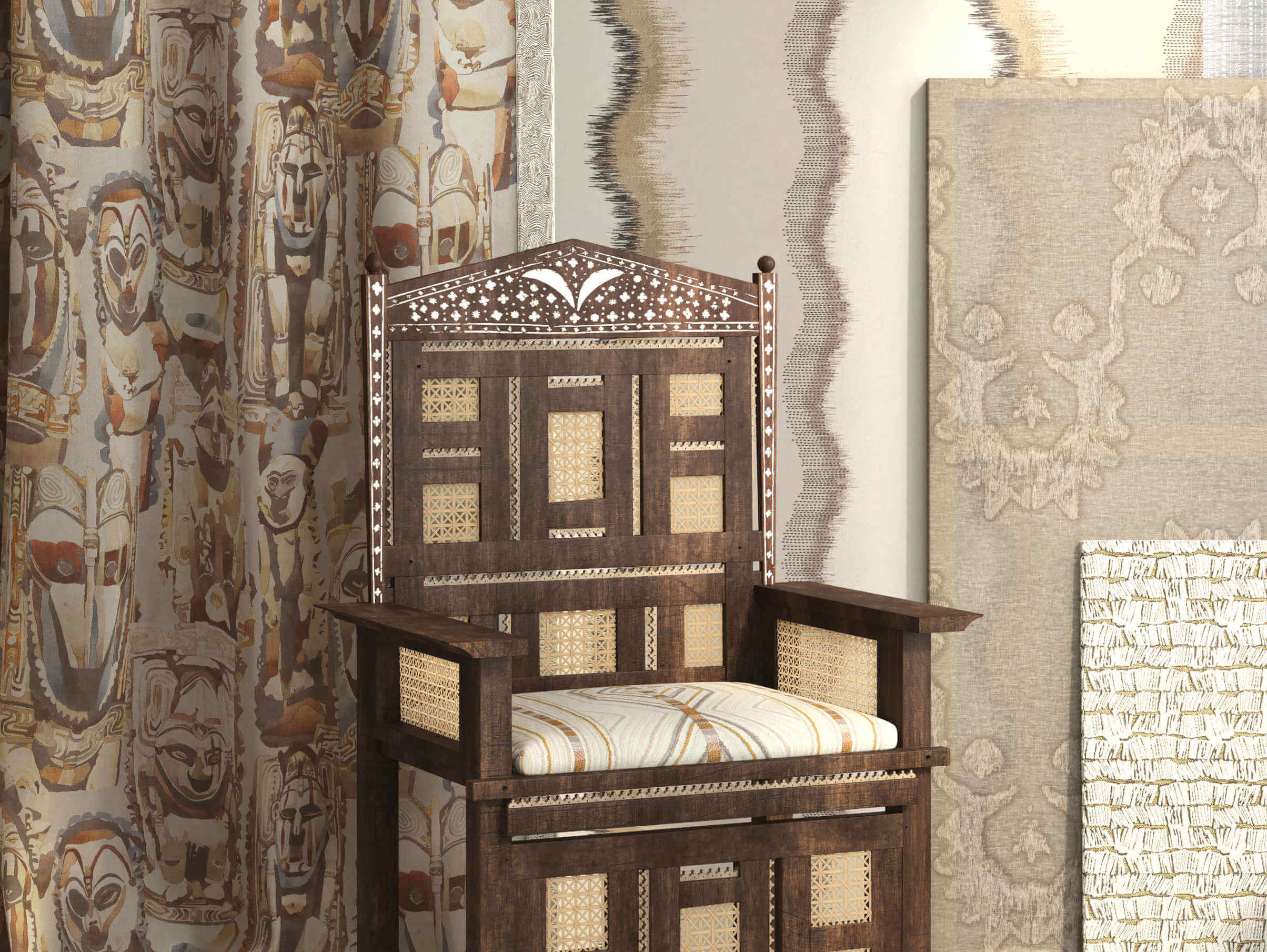 To browse the Orejen collection of fabrics, trims and wallpapers, please click here or contact us below to view the collection in person.