JAMES MALONE 2021 COLLECTION
"Inspiration can come from anywhere- it can come from an old book, a painting, even an old piece of fabric I've had lying around that I sourced from somewhere. We then take that spark and I will develop on that idea and create the vision of how it could be made… it's a continual experiment."
James Malone presents his 2021 fabric collection, a contrasting mix of textures, jacquards and prints that are strikingly independent in design and colour, but also created to work harmoniously together.
This collection sees James continue to work with linen grounds, a cloth he is passionate about and has had a connection with since childhood.
James Malone's original designs offer a unique and bespoke look, influenced by and created in his beloved home and HQ in Malaga, Spain.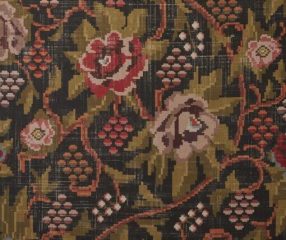 Inspired by one of James' Moldavian carpets, Basarabia is a pixeled design with a vertical repeat of 186 cms. This bold floral design is available in three colourways and is printed on a new structured ground cloth giving extra depth to the pattern.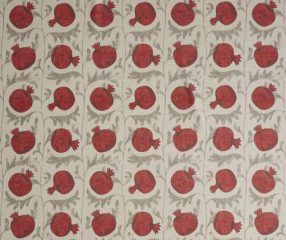 Pomegranates, as many other fruits have often been used in textile design throughout history. We have interpreted our version in a medium scale design in two colourways printed on our 100% linen ground.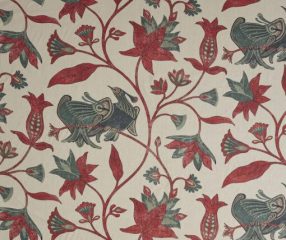 Printed on 100% linen and available in three colour variants, Nizhni is a large scale design inspired by an embroidery of birds from Gujarat in India from the 17th century.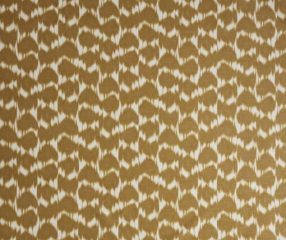 A densely covered hand painted ikat design in abstract shapes that form a continual stripe like pattern. Available in 6 attractive tones and printed on our mimosa ground with a slight sheen due to the finishing process given.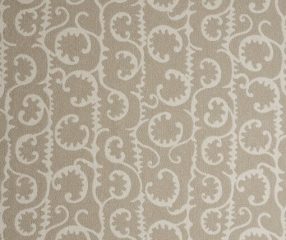 Using only the border areas from traditional Persian Suzani designs to create a two tone pattern in its own right. Bukhara is a deluxe heavy woven cloth that is made with linen and recycled cotton. It is a very bold design that is available in two colours that are fully reversible.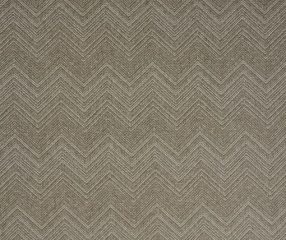 A dramatically oversized irregular herringbone, woven with boucle and linen yarns giving a two tone effect to this design. Created in 6 attractive colours, it is a wonderful statement fabric for upholstery and accessories.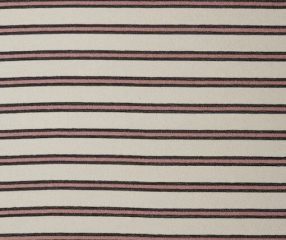 A stripe in 6 variants of colour that repeat on a beautiful white ground. The thin coloured middle stripe is lodged between two black strips of thick slub chenille giving this refined cloth a great deal of character.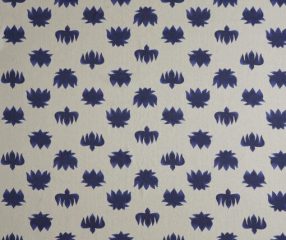 Inspired by an ancient oriental design of Lotus flowers, Nelumbo has been printed on our 100% linen ground in four colourways, two on our bleached white ground and two on the natural oatmeal version.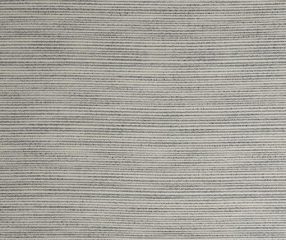 Woven on our jacquard linen warp using our boucle chenille and slub linen yarns in the weft to create an elegant take on a hand woven cloth. The special finishing process practiced on Atlas gives it a very supple and luxurious hand.
We invite you to view the video below to see James Malone discuss the new collection and please contact us for samples or to arrange a presentation of the collection.