THE NATURAL BEAUTY OF GRASSCLOTHS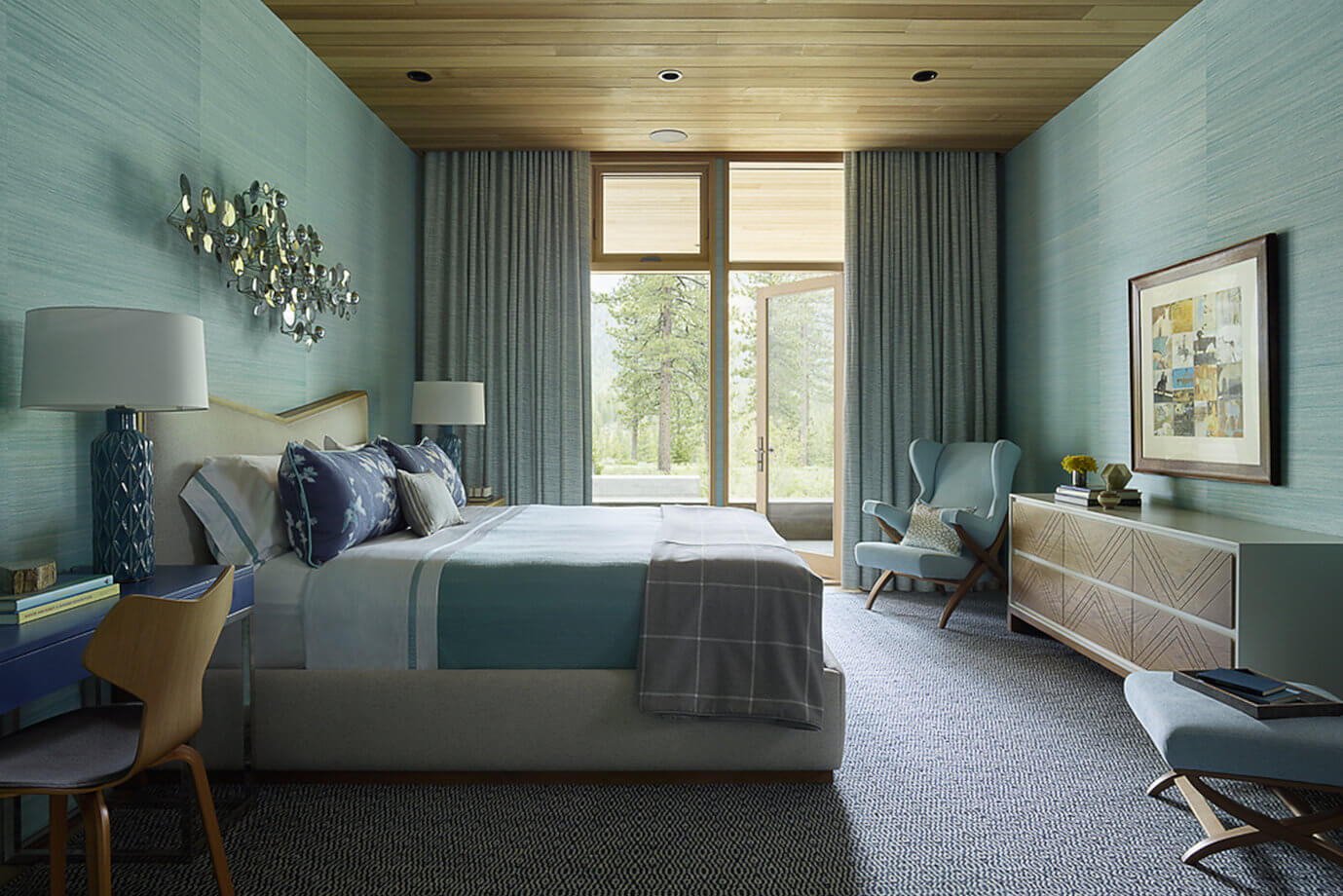 5252-Bermuda Hemp-Turquoise
Grasscloth wallcoverings bring texture and natural beauty to the wall like no other product. From the very finest of hemps to the textural drama of handwoven raffias and grasses, Phillip Jeffries have the perfect texture in a variety of colours to enhance any space.
Founded more than 40 years ago with just 10 grasscloths in a garage, Phillip Jeffries is now considered the ultimate source for natural wallcoverings. Their range of naturals is unmatched, with more than 500 hemps, raffias, arrowroots, jutes and a variety of other natural grasses.
Not all grasscloths are created equal. Phillip Jeffries are handcrafted by artisans using only the finest materials and meticulously laminated at their mill in Japan. Their unparalleled inspection process ensures exceptional quality.
5261-Bermuda Hemp-Graphite
The Phillip Jeffries Difference:
Largest Selection of Designs
Widest Range of Colours
Most Consistent Colour and Texture
Finest Raw Material
Highest Thread Count
Expert Lamination
1-2 week delivery to Australia and New Zealand
What can I expect my grasscloth to look like once on the wall?
Colour Shading:
The same as you would see with a silk and other natural fibre, grasscloths absorb the colour dye inconsistently which creates a beautiful shading effect throughout the roll. It's important to note that the colour shading is normal and part of the beauty of using a natural product that was once alive. Phillip Jeffries use only the best quality grass (the top 20% of the harvest) which minimises the shading in their products, so it's not as dramatic as other grasscloths on the market.
Seams and Panels:
The grass is laid horizontally across the width of the roll which creates a beautiful panelled look on the wall. The seams will always be notable and are a feature of the product and the special look of a grasscloth. If you desire a seamless outcome with no panelling, there are other options available in the Phillip Jeffries range. View our article on seaming here
Slubbing:
Slubbing and loose yarns is the beauty of a natural hand-crafted product and illustrates the uneven and irregular nature of the yarn.
Oxidising:
Through the prevailing atmospheric conditions, a grasscloth is susceptible to oxidisation whereby there will be a gradual colour change. This is normal and in fact is hard to notice unless a piece of artwork or furniture is moved.
Fading:
All wallcovering and especially natural wallcoverings such as a grass cloth will fade if exposed to sunlight. It is very important as with any wallcovering or fabric that there is good protection from sunlight through effective window coverings.
To ensure a great wallcovering install , there are some important points to consider. Please read out article here