PAINT VS WALLCOVERING
THE ADVANTAGES OF VINYL WALLCOVERINGS
Looking for a way to breathe new life into your walls? We've got your covered.
Deciding on the right type of wall treatment is no easy task, given the huge number of products available today. Performance Vinyl is a great long-term option for commercial spaces with a wide variety of looks and textures. Vinyl wallcoverings are very durable which makes them a good choice for high traffic areas like corridors, living rooms and entryways.
Let's discuss the pros such as longevity, sustainability, and aesthetics of using wallcoverings versus paint.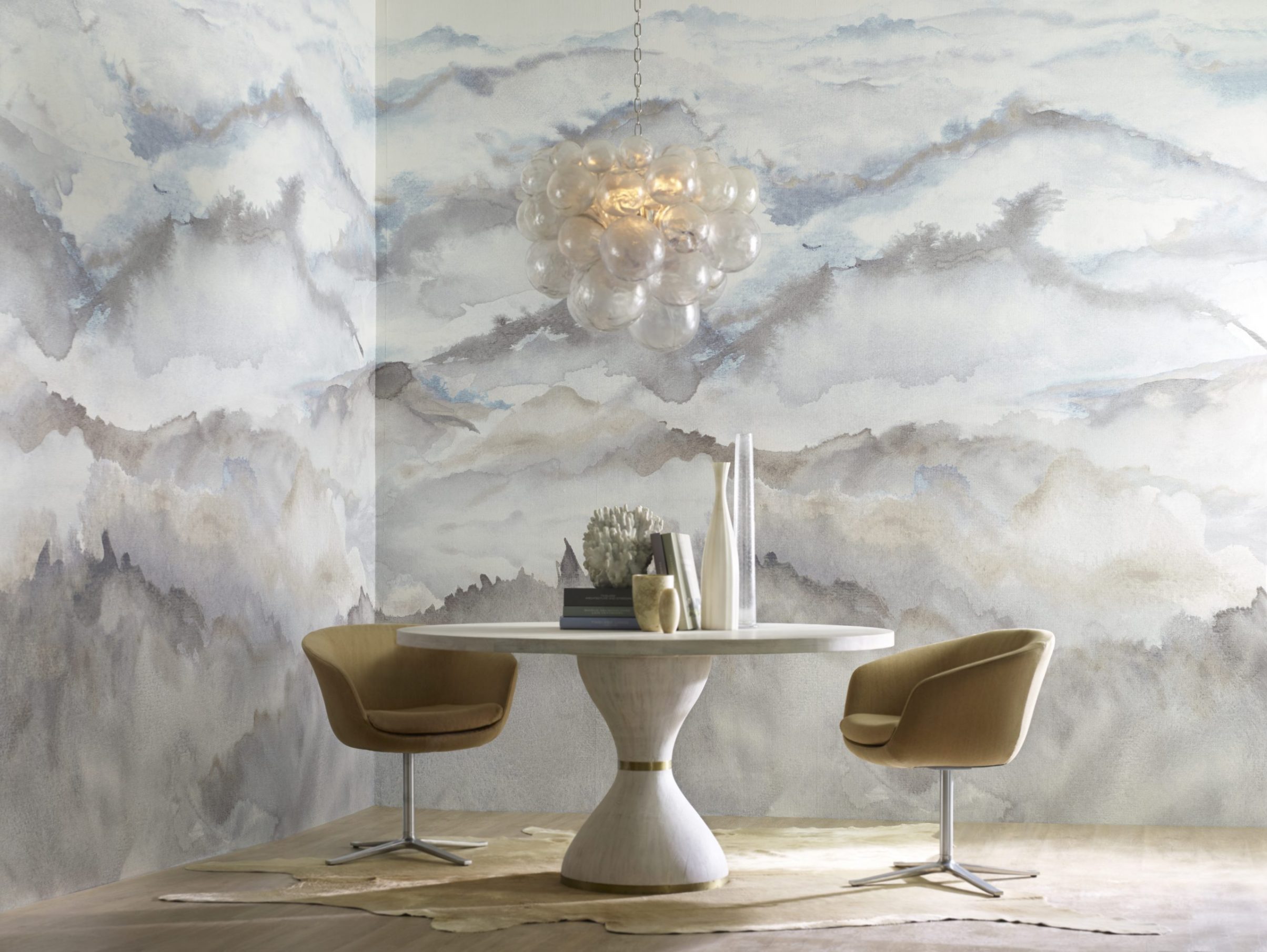 Phillip Jeffries vinyl wallcoverings are the best the industry has to offer. Their award-winning designs are engineered for contract spaces and are more accessible and affordable than ever. Goods are made and stocked in the USA, available for weekly shipping.
Aesthetics – Phillip Jeffries offer a large variety of product with over 70 vinyl designs in a multitude of colourways, and many have a virtually seamless effect. One of our most popular collections, Natural Illusions Contract Vinyl, merges nature's beauty with the durability and technology of performance wallcoverings. Developed to reproduce the look and feel of the handcrafted natural wallcoverings, the contract-rated vinyl reproductions range from grasscloth and paper weave to silk, linen and specialties.
Longevity –  Performance Vinyl wallcoverings are a reliable, long-term choice at a lower price than traditional wallcoverings. Quality tends to endure, and our performance wallcovering will stand the test of time.
Sustainability – Phillip Jeffries wallcoverings are produced in the USA using the most environmentally-friendly way possible using local materials. And our Performance Vinyl are also non-toxic and recyclable.
Durable – In hallways, meeting rooms or kitchen areas, people want durability. Our Performance Vinyl does exceptionally well in high traffic areas.
Maintenance – These days, keeping things clean is at the top of most people's list and our Performance Vinyl Wallcoverings clean easily. 


Fire Rated- all Phillip Jeffries vinyl wallcoverings are inherently FR to AU and NZ standards, certificate available on request.