IT'S ALL ABOUT THE JOURNEY
After all that hard work, it seemed only fitting that the five BADG designers behind the 
S.Harris Orejen Collection would be the first to scheme with the line. 
Here are their inspired interpretations of Orejen…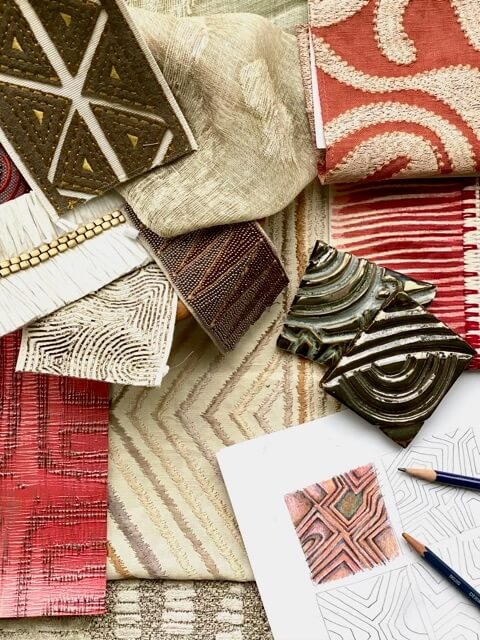 "I gravitate towards fabrics with tactile surfaces in colour combinations that remind me of objects made out of clay. 
They fit perfectly into my origin story of being worldly and living boldly."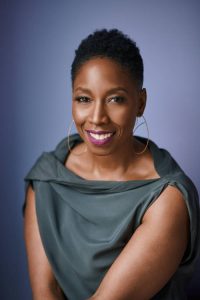 "The Orejen collection celebrates design from its beginnings onward. Pemba Coast's color and vibrance takes me on a worldwide journey from shoreline to city street. I matched this Zanzibar-inspired embroidery with a rose water dispenser found in Agadir and a vintage bowl from one of my favorite Parisian shops. The seashells are collected from beaches all over the world. I love the relationship with the Hingtham wallcovering – how the lines echo and energize each other."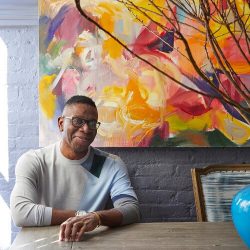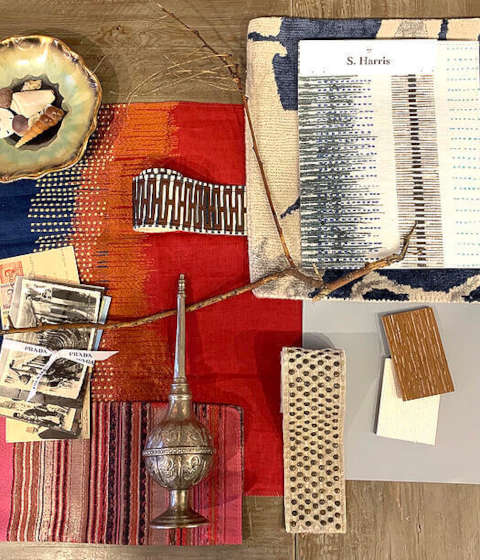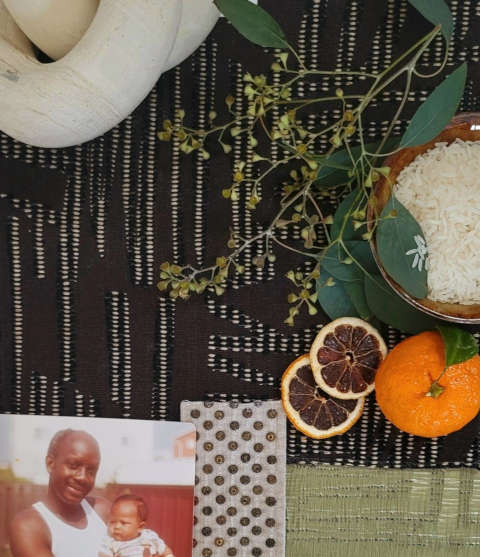 "Here, I liked putting food along with the wallcovering, fabric and trim because it made me think of a great feast and celebration. The materials remind me of a gathering that would be with family and friends, so I incorporated these objects to personify that.
The photo of me and my dad was to show family and when there's something exciting and hopeful that's celebrated, such as a newborn or graduation or inauguration."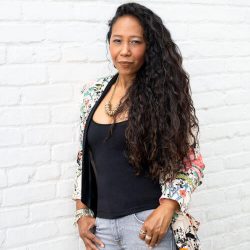 "This one is so fun, young, and flirty. I enjoyed pairing Moko with monochromatic white accents, while still keeping the overall palette buoyant. I can see this entire arrangement in a kitchen banquette, a girl's room, or a luxurious home-office.
The addition of natural elements gives it energy and pulls together a timeless fresh aesthetic."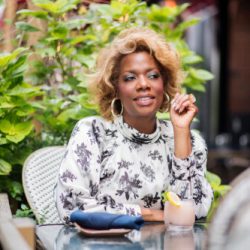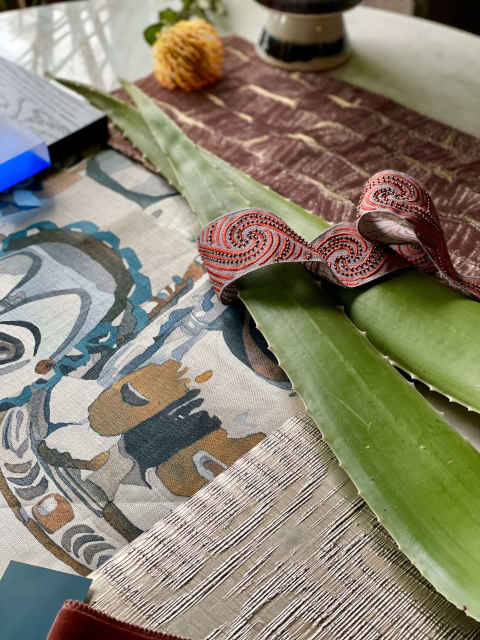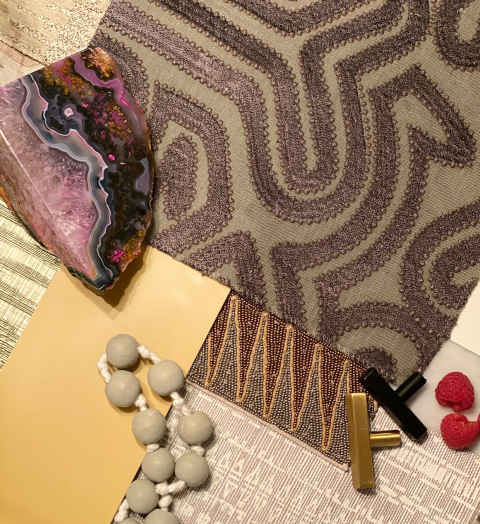 "What I love about Pele La is the movement of the pattern, the directionality is so visually interesting that I find it hard not to stare. The colorway Coal has such a moodiness that I can imagine it vividly in a living room or dining room with brass elements, while Dive makes me think of the vibrancy of a kitchen in Spring."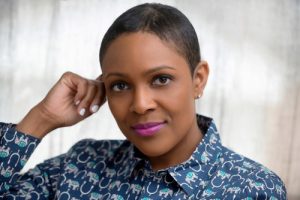 To browse the Orejen collection of fabrics, trims and wallpapers, please 

click here

or contact us below to view the collection in person or to order samples.