IN THE PRESS: COUNTRY STYLE
"A PASSAGE OF TIME" WITH MISSMITH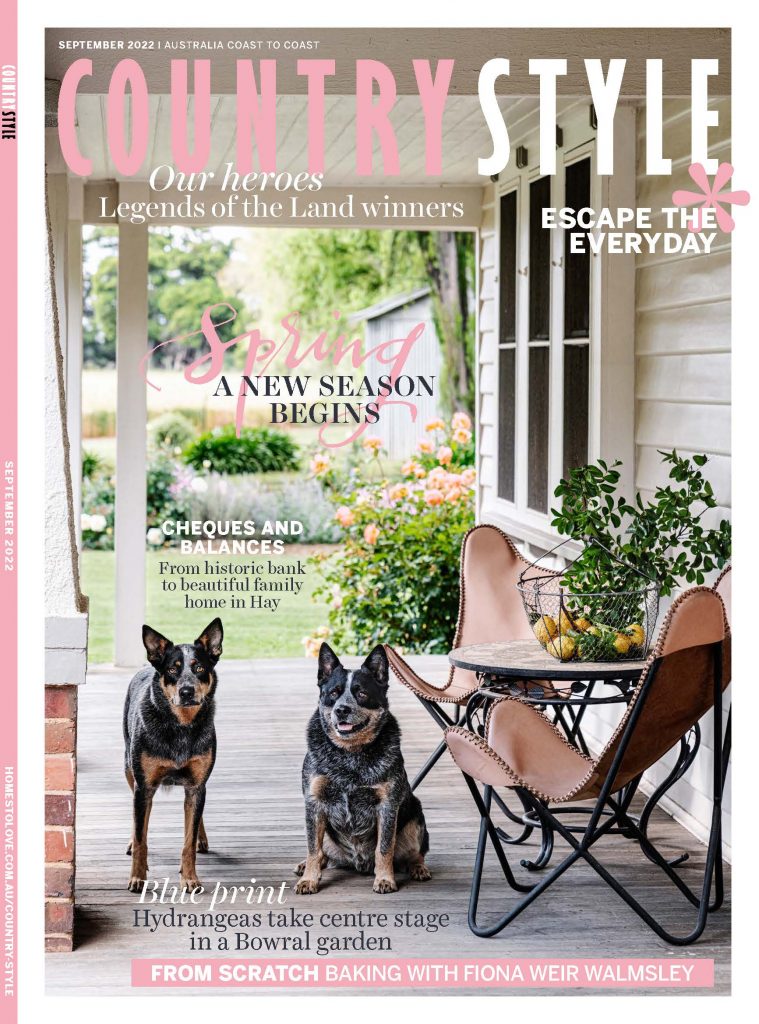 Walk down any main street in rural Australia and you'll see they have one thing in common: the most beautiful building is an old bank. The main street of Hay, in the New South Wales western Riviera – traditionally Wiradjuri and Nari Nari land – is no exception.
The town's three-storey, double-brick Victorian bank was built in 1801 to house the London Chartered Bank of Australia, which later became the English, Scottish and Australia Bank Company.
In 1973, 30 years after the company left town, the building was sold to Noreen Smith and her sister Marjorie Houston. It was Noreen and Marjorie who lovingly redesigned and renovated it making it into a home for the first time in its history. Three generations later, it's the much-loved home of Noreen's granddaughter, interior designer Sheila Smith her husband, Grant Volz, their 10-month-old son, Oscar, and their two Jack Russell terriers, Dottie and Roy.
It's a beautiful story, but it almost didn't happen. Years earlier, Sheila's parents wanted to downsize, so put the place up for sale. Despite plenty of interest, no-one signed on the dotted line, so it remained in the family. In 2020, to Sheila's surprise and delight, her husband suggested moving back to Hay to make the bank their home. Sheila jumped at the chance.
"I adored growing up in this house and have always had a soft spot for old buildings." she explains. "The original details are so inspiring: high ceilings, large skirting boards, the craftsmanship of the handmade panelling and the cedar balustrade."
After a most a decade or experience in the interior design sector, working with clients all over the world, Sheila got the chance to test her skills by converting the historic bones of The Bank into a contemporary and comfortable home. "It was important to us to make the house feel like ours and not the house I grew up in." Sheila, 37, explains. "Now, it's a jolly coexistence of new furnishings, antiques and us."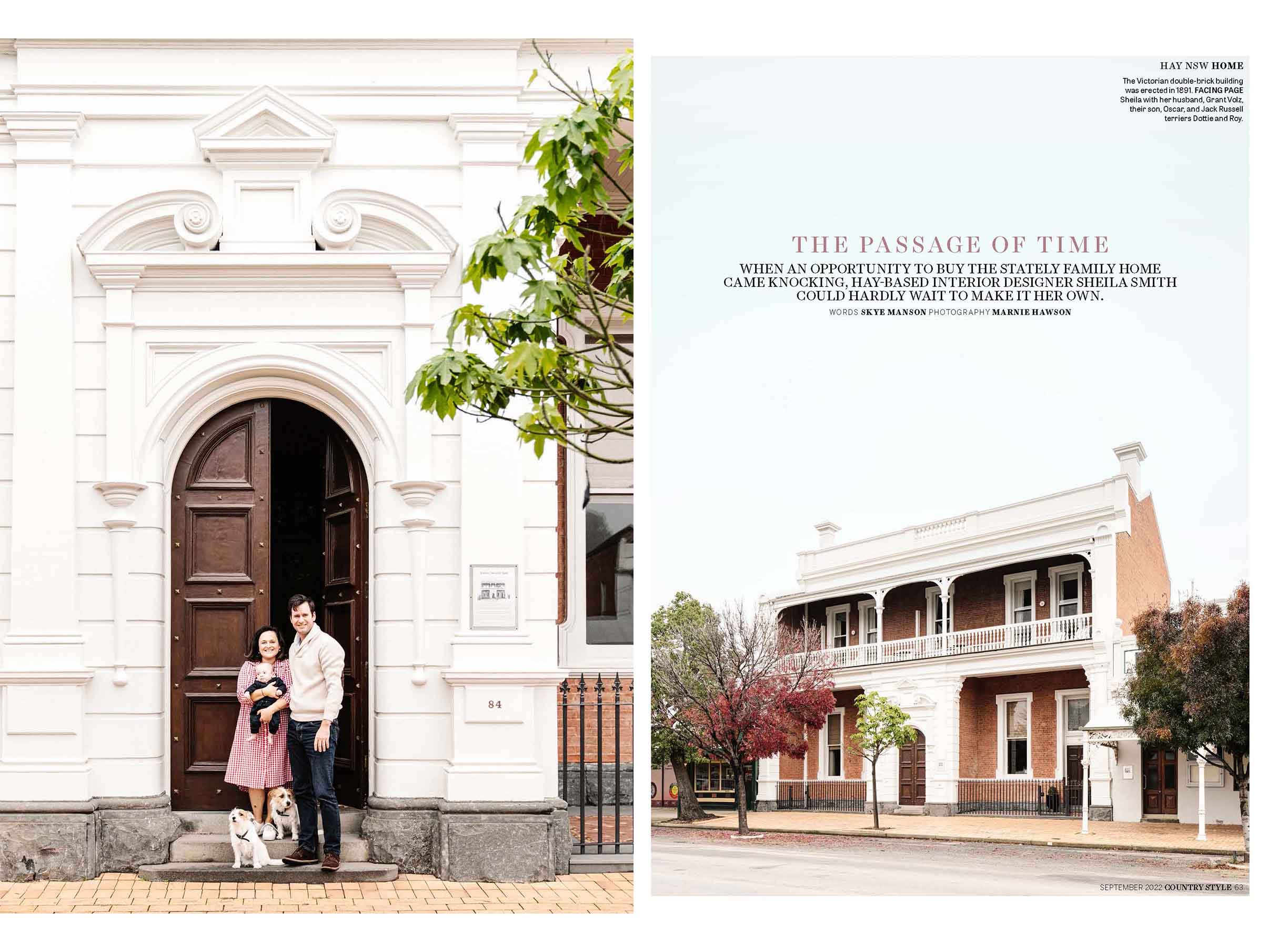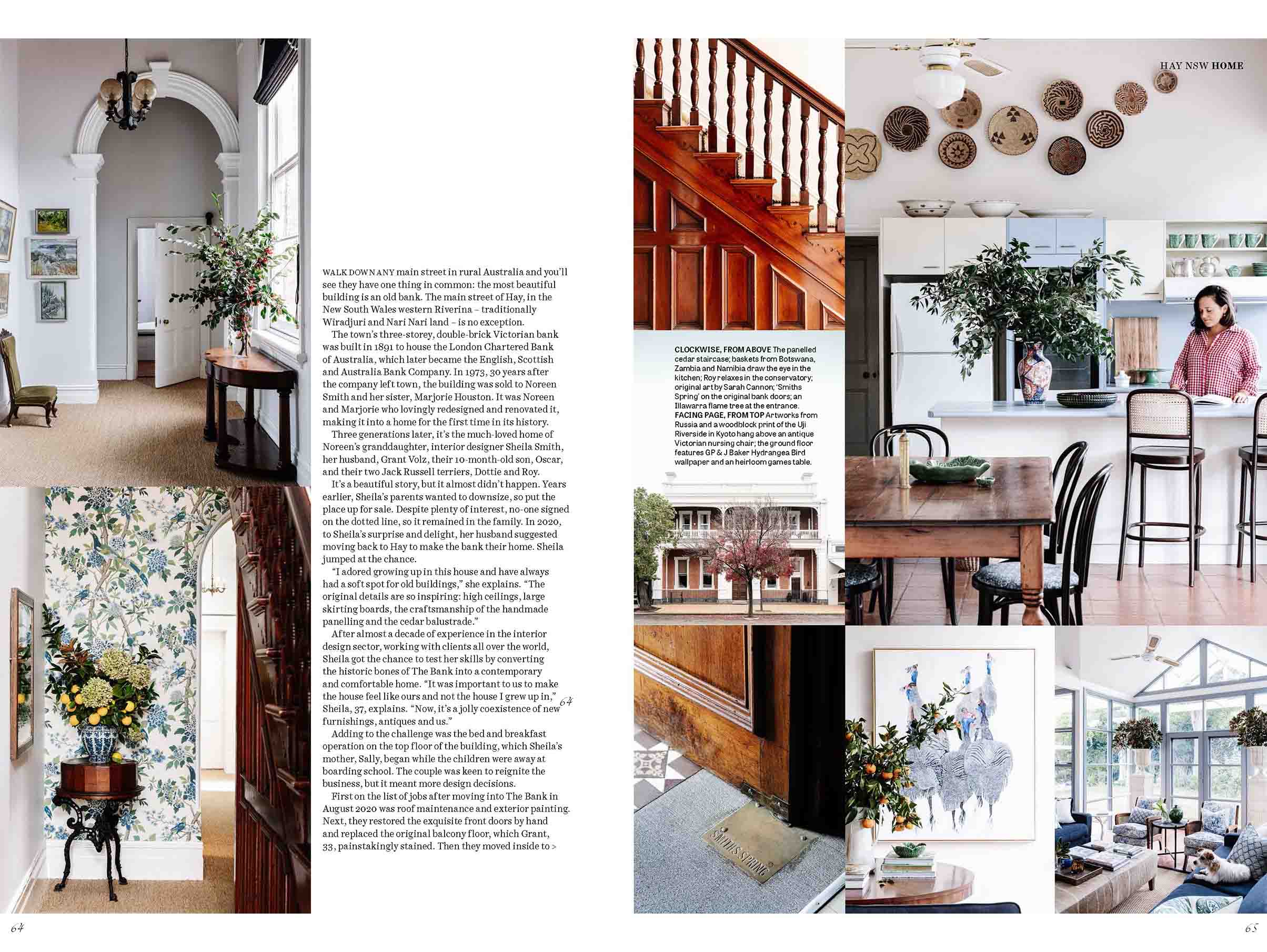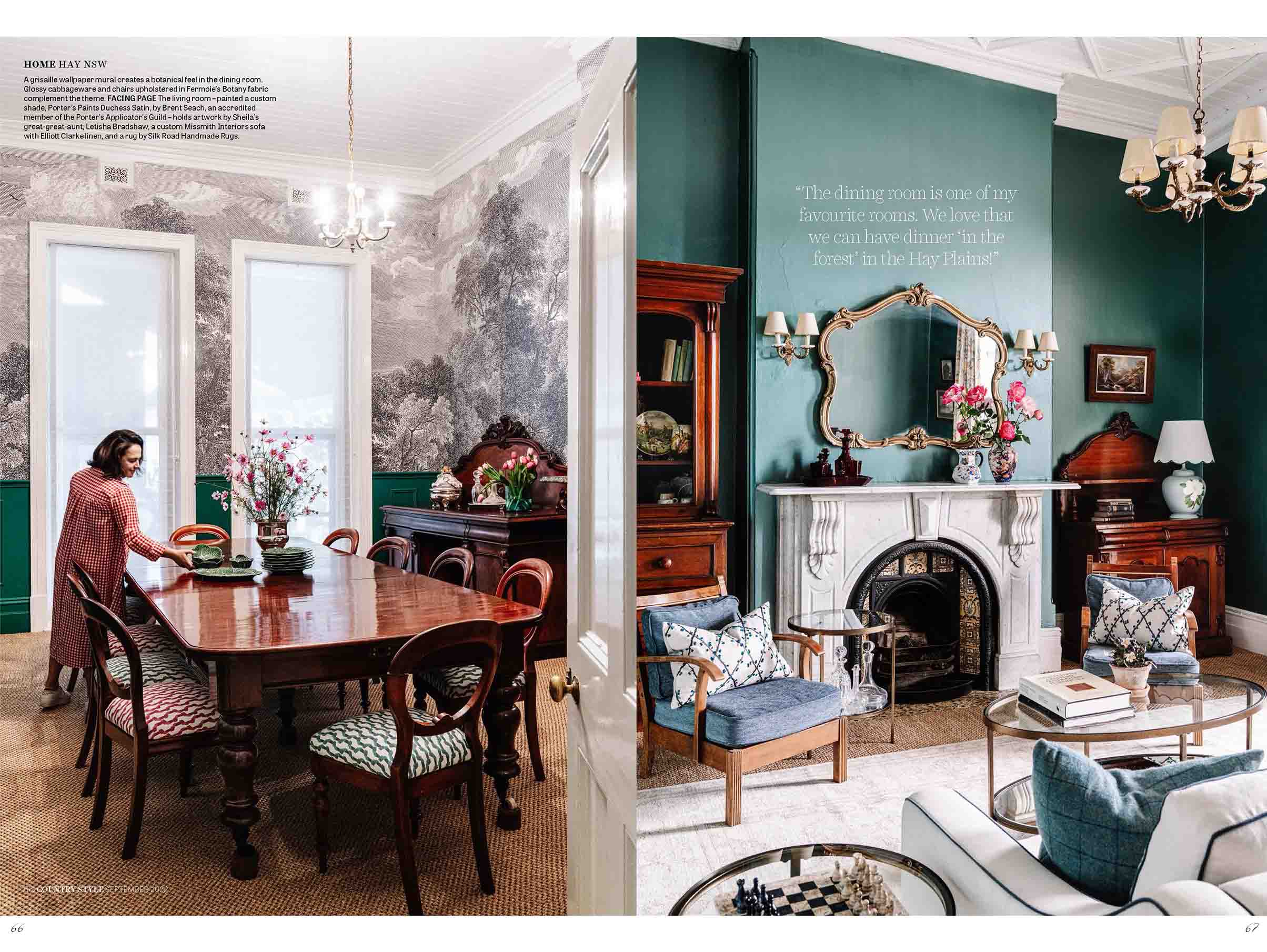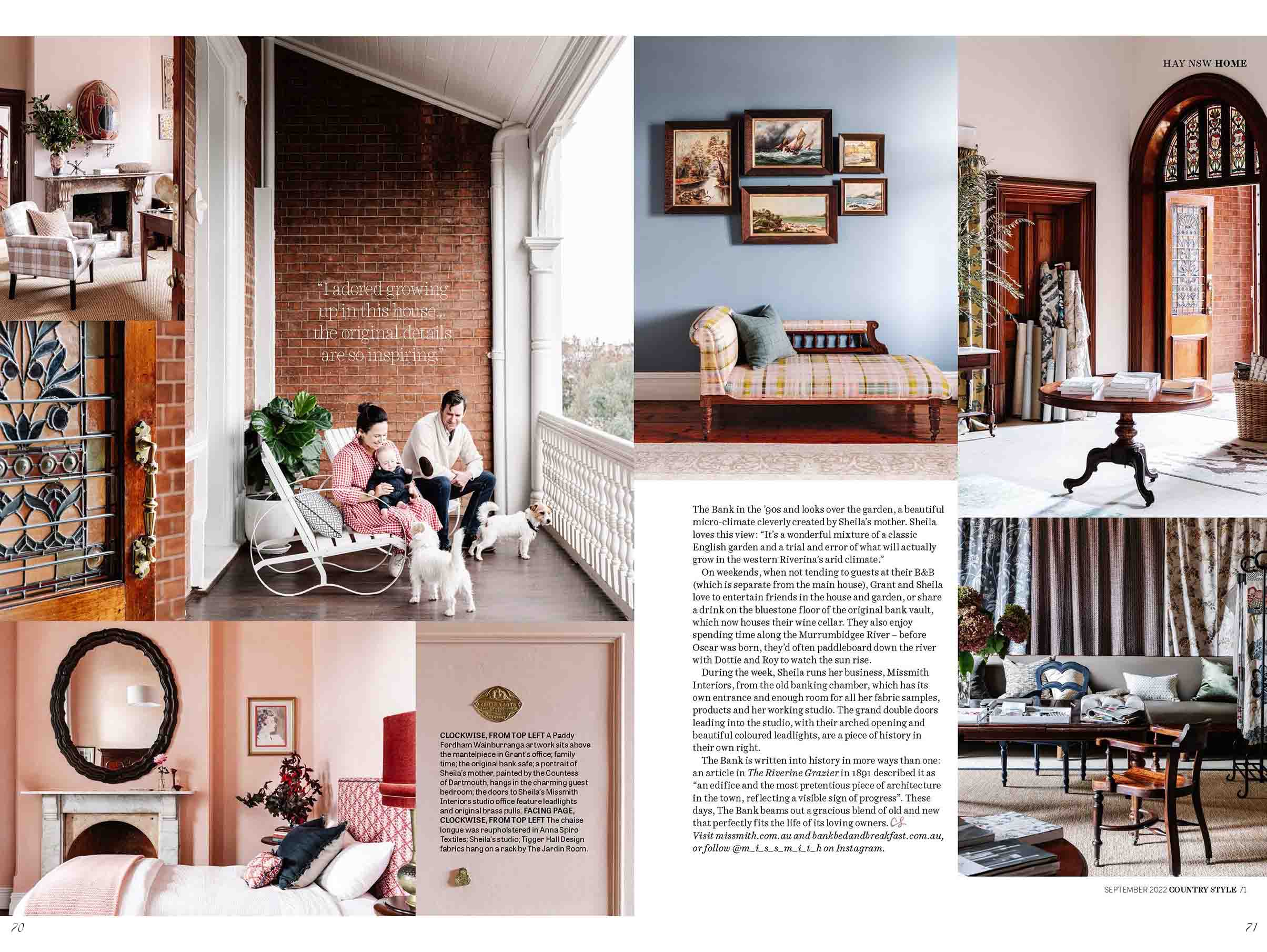 Page 70: Cushion (top left armchair) – Misia Paris | Page 71: Fabric Drop (Top R image) James Malone Burundi in Sahara, Cushion (Bottom R) Misia Paris