THE DESIGN ARCHIVES
shala
The Design Archives latest collection Shala consists of three designs from the company's archival collection, all 100% linen: Exotic Fruits, a trailing botanical print taken from an 18th-century chinoiserie archive fragment; Shala, a wide stripe with small-scale floral detailing, based on an ancient Indian design; and Albertina, a classic French toile design.
The collection draws inspiration from ancient mythology and is named after Shala, the ancient Sumerian goddess of both grain and compassion. Reflecting this, each design incorporates an element from the natural world, such as a head of grain in Albertina, rich botanical fruit motifs in Exotic Fruits, and an intricate Indian flower pattern in Shala.
Aptly, Shala is also a Sanskrit word meaning "home, abode", beautifully referencing the feelings of warmth and serenity that we believe this collection expresses.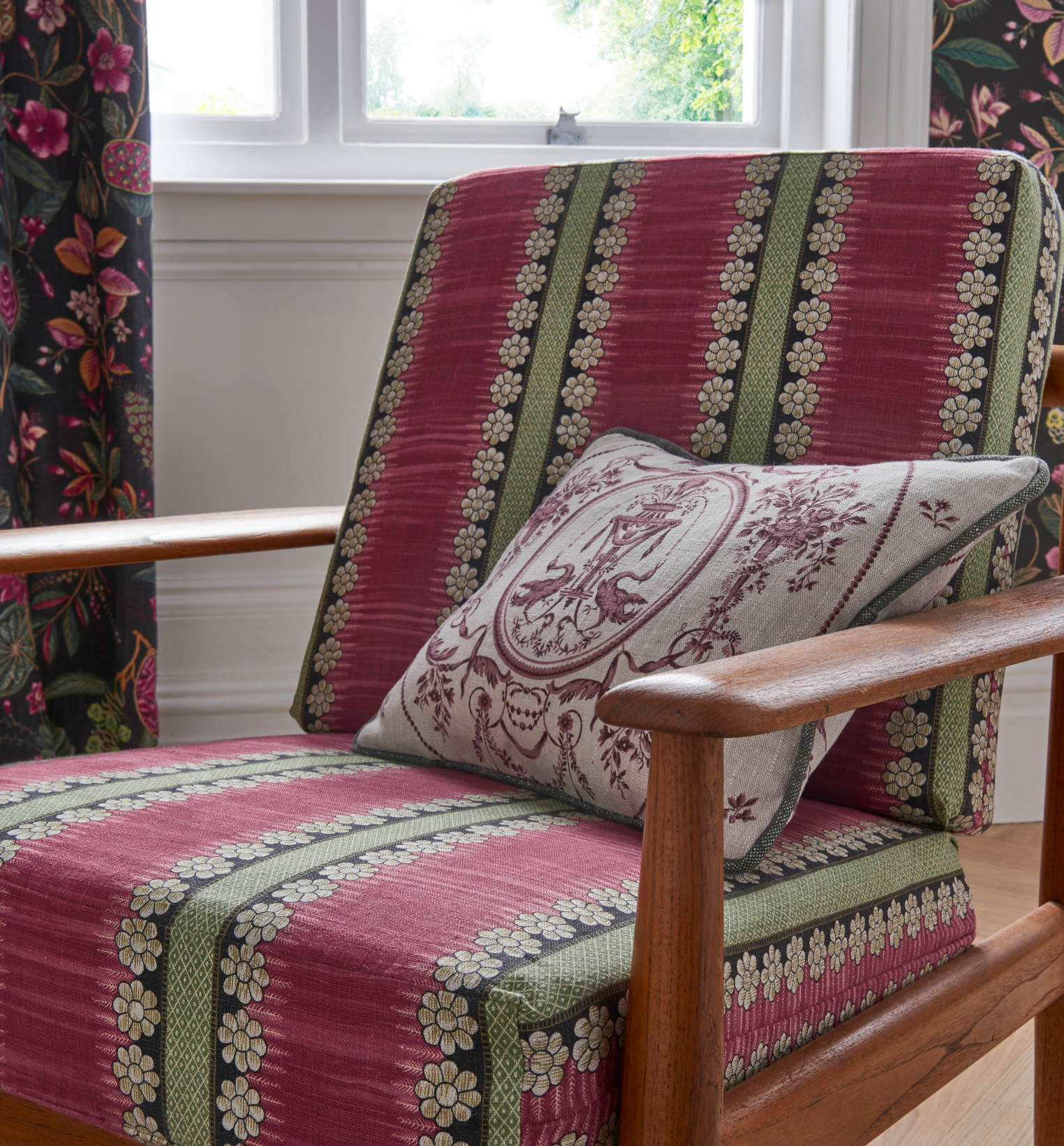 We supply the entire Design Archives range, although not all products appear on our website.
Please click here to view the full collection and contact us to enquire further.