Shades of colour and parades of pattern is what defines the newly refreshed Stroheim brand. The Stroheim by Colour collection is a vibrant range of room-building embroideries, prints, and Crypton Home wovens. The brand and its team of designers are stepping out of the box by defining a new look and feel across the product offer of fabrics, trimmings, and wallcoverings.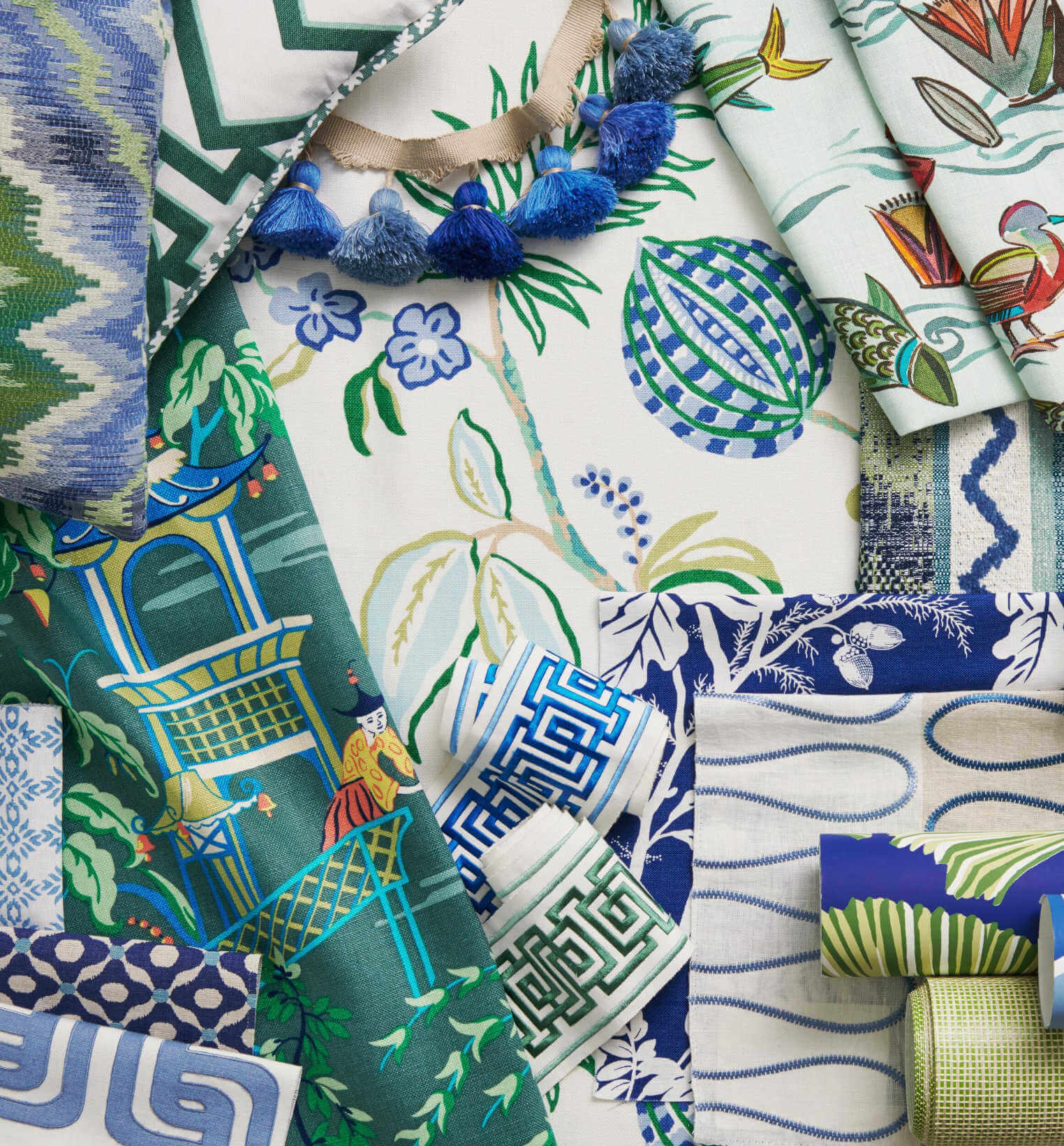 We supply the entire Stroheim range, although not all products appear on our website.
Please click here to view the full collection and contact us to enquire further.