PT (Prestigious Textiles)
ezra
The Ezra Collection alludes to the revival of 70s fashion with graphic geometrics in statement colours and optical illusion effects, across chenille and satin jacquards. A distinctive element is created with sculpted chenille fabrics giving a raised look and multi-weave techniques to incorporate texture. Enriched with small scale geometric prints, the designs feature energetic and contrasting hues that are reminiscent of the theme, from mustard yellows to cornflower blues.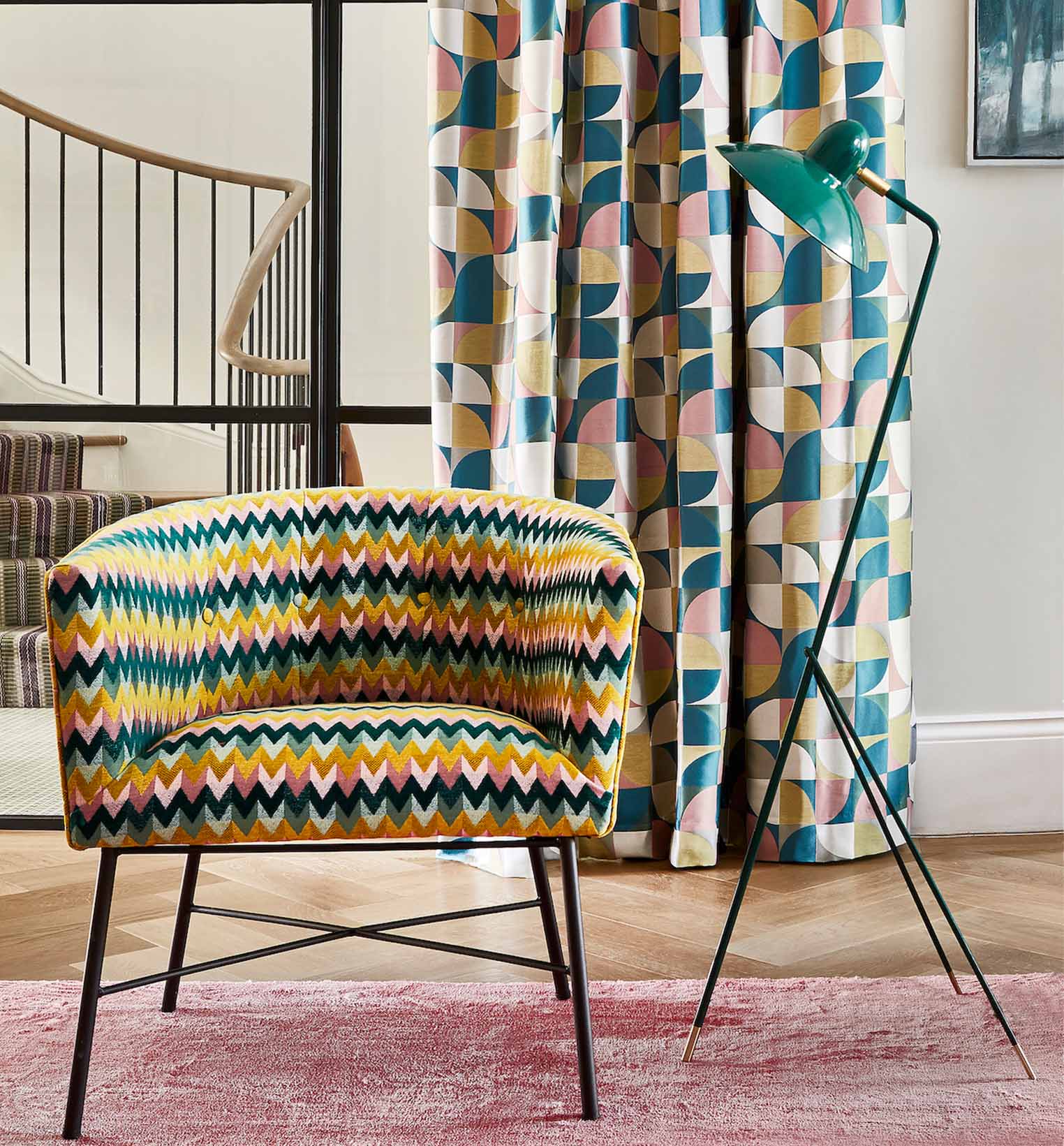 We supply the entire Aldeco range, although not all products appear in on our website.
Please click here to view the full collection and contact us to enquire further.