PT by The Textile Company
caribbean
Combining tropical landscapes and rich exotic colours, Caribbean makes a maximalist statement in all living spaces. Featuring luxurious printed velvets, embroideries and coordinating wallpapers, the collection explores the wonders of the Caribbean with cleverly camouflaged monkeys, tropical florals and colourful love birds.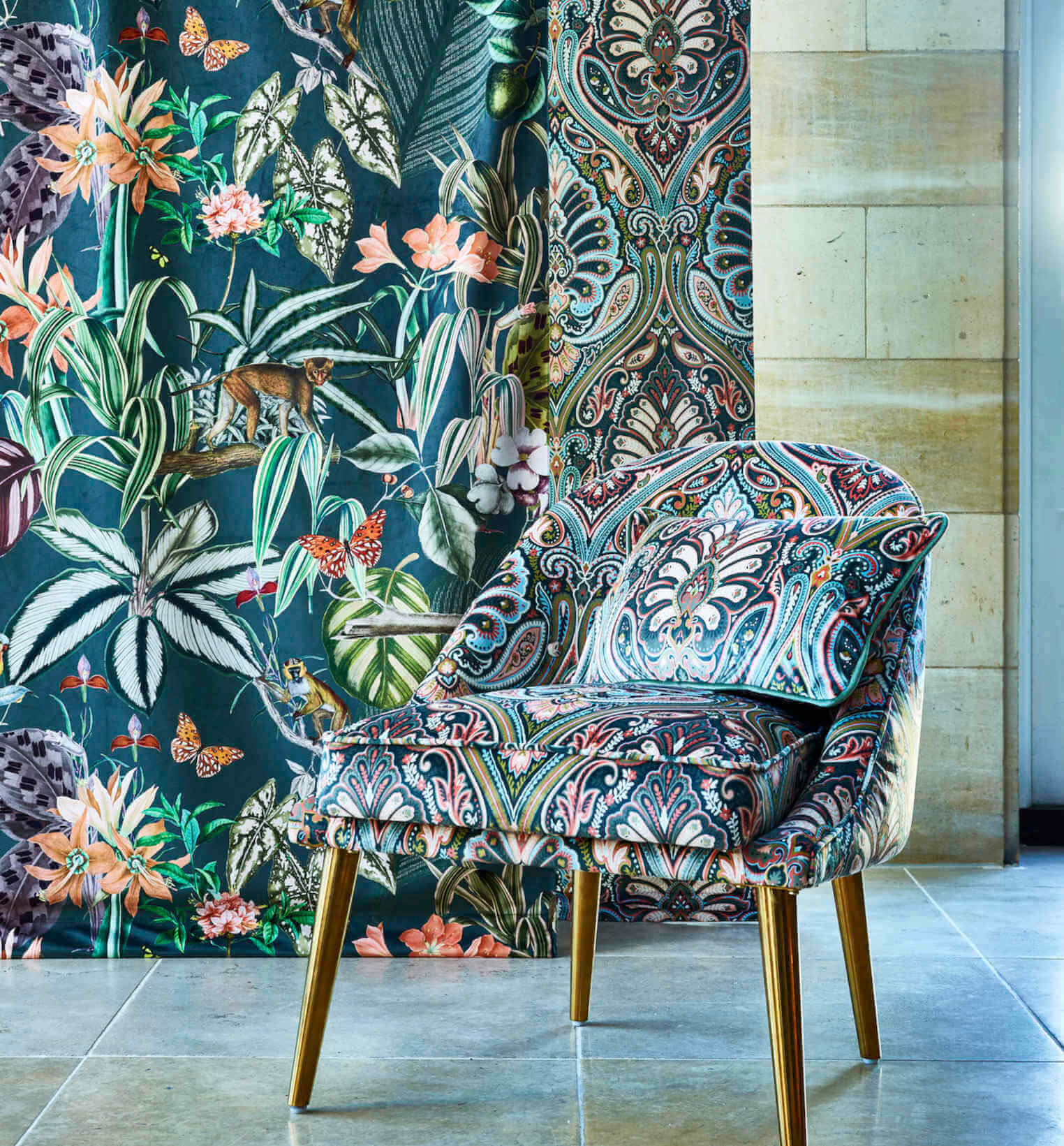 We supply the entire Aldeco range, although not all products appear in on our website.
Please click here to view the full collection and contact us to enquire further.