CONTRACT
healthcare surfaces
Duratec Tedlar® is a highly versatile polyvinyl fluoride (PVF) film that provides a long-lasting finish to wallcoverings, perfect for healthcare and aged care projects. The film can be applied to any Invinci wallcovering or custom wallcovering (minimum quantities apply). 
Duratec Tedlar® film becomes a part of the wallcovering after being adhered at a high temperature which means no peeling or reapplying of the film, ever.
Unique values for healthcare and aged care interiors include:
Mold & Bacteria Resistant
FR tested in accordance with AS/NZS 3837-1998. A group number assessment notice is available on request in accordance with AS 5637.1-2015. 
Long- term protection and endurable style
Easy Cleaning
Chemical Resistant
Safe and Green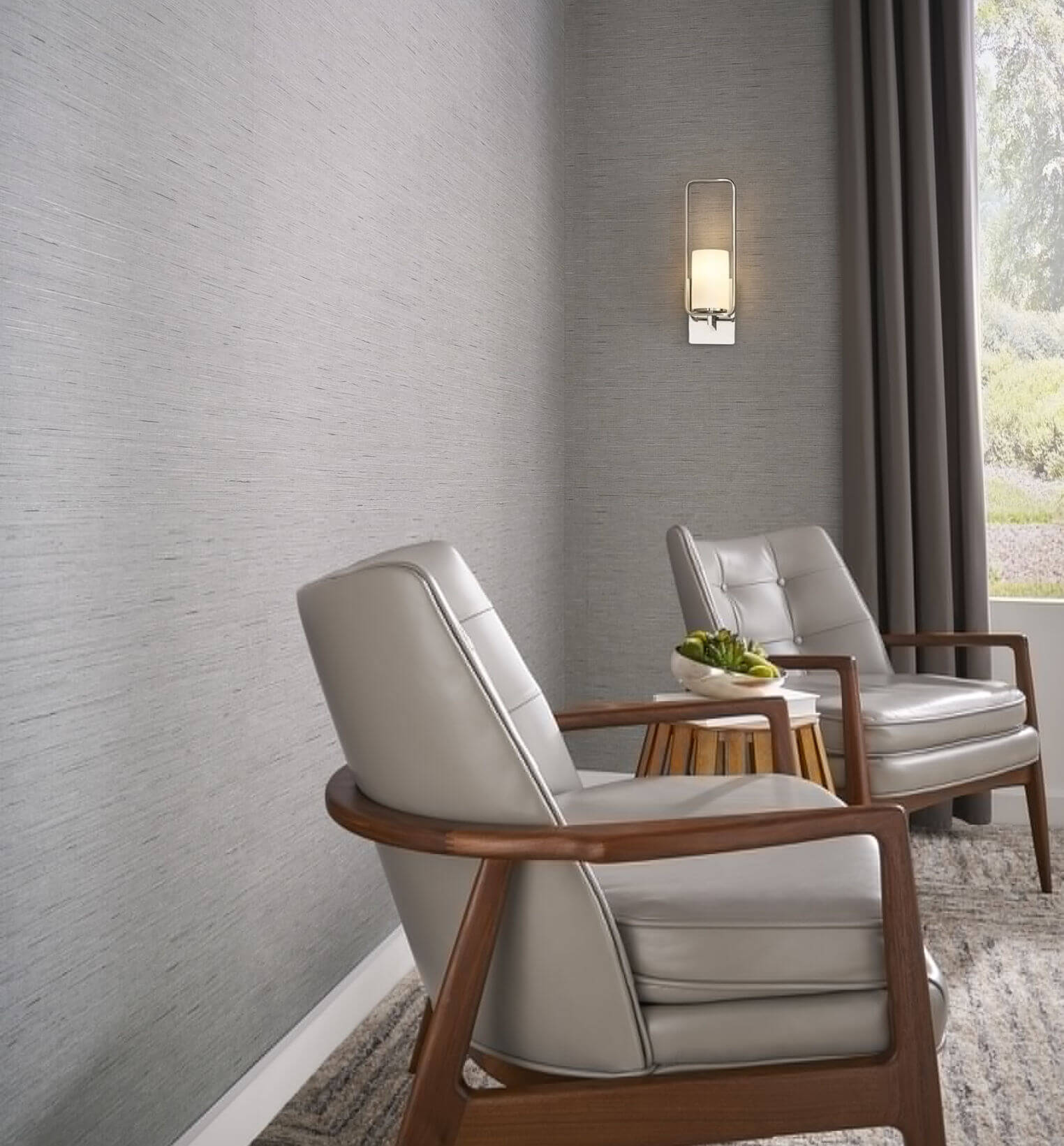 MOLD & BACTERIA RESISTANT
The Duratec Tedlar surface does not provide nutrients to enable mold or bacteria growth, certified by MicroStar Labs, ASTM G21 and JIS Z 2801.
Wallcoverings described as mildew-resistant are protected to resist fungi (mildew) growth on the decorative surface to achieve a rating of 0 or 1 when tested in accordance with Practice G21.
Duratec Tedlar PVF surface keeps mold-resistant Grade 1 after material aging.

Aging condition: 85℃/85% humidity, 1000 hours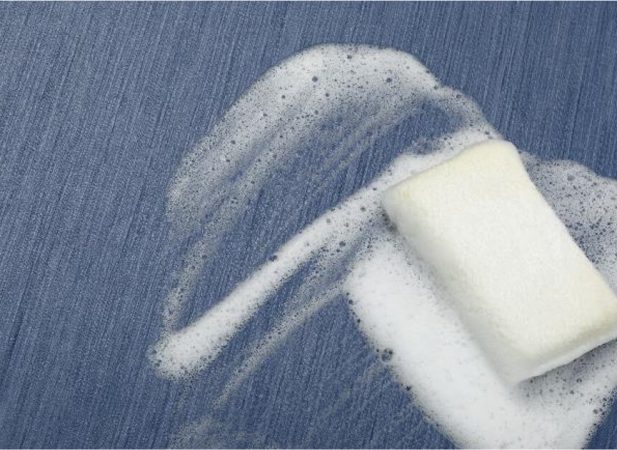 ABRASION RESISTANCE
Type III protection in a Type II weight
Duratec Tedlar wallcoverings offer exceptional stain and abrasion resistance. They provide a protective barrier against most staining agents and cleaning solvents including: bleach, alcohols, ketones (acetone, MEK) and even strong acids and alkalis. This barrier ensures staining agents can be easily cleaned, leaving an undamaged, good-as-new appearance that can be maintained over a long period of time.
Duratec Tedlar Type II vinyl wallcovering passes the CCC-W-408D scrubbability and abrasion test for Type III wallcovering.
The below products were applied to Duratec Tedlar wallcoverings and allowed to set for 24 hours. Utilizing the following methods, all products were successfully removed from the wallcoverings.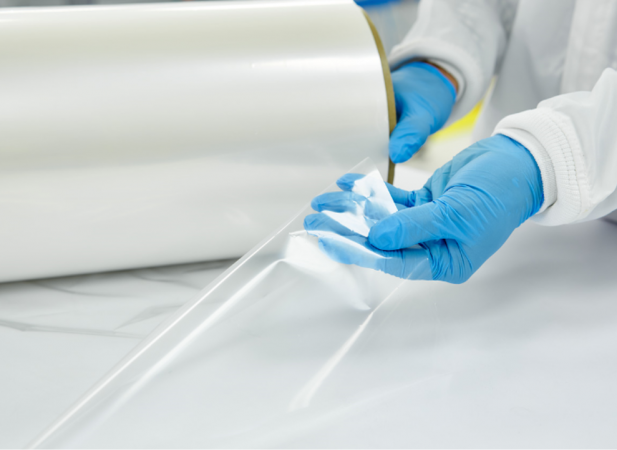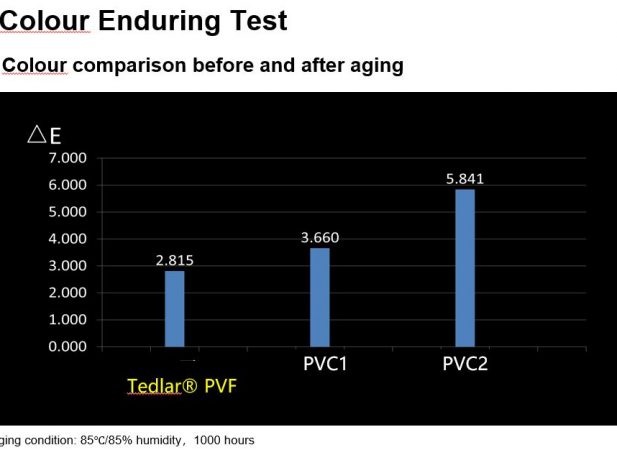 Duratec Tedlar wallcoverings offer excellent cleansability, durability, and chemical resistance with ability to be replaced easily when needed all while being cost effective versus tile and stone.
Duratec Tedler is Greenguard GOLD certificated which means designers & architects can earn LEED points and customers get environmentally certified materials & stylish, healthier indoor spaces.
Greenguard Gold Certification means:
Improved Indoor Air Quality
Product has passed the most stringent testing in the world- tested for over 360 chemicals, guaranteeing non-harmful emissions
Guaranteed Safety- certified products must be tested anually to maintain certification